BUCKSPORT, S.C. – As a resident of Bucksport, Nelisa Geathers and her home endured a variety of disasters from Hurricane Matthew to a major flood to an ice storm.
But throughout all of these disasters, she relied on her faith to keep her going.
"For some reason I just trust that God had us," she said. "…I knew God had us."
And then Hurricane Florence struck in September 2018.
The storm destroyed her home and forced her to bounce to different shelters for months afterward. But eventually, women from the town of Mount Pleasant, South Carolina, helped her buy a new house.
"They were angels that God placed in my life," Geathers said.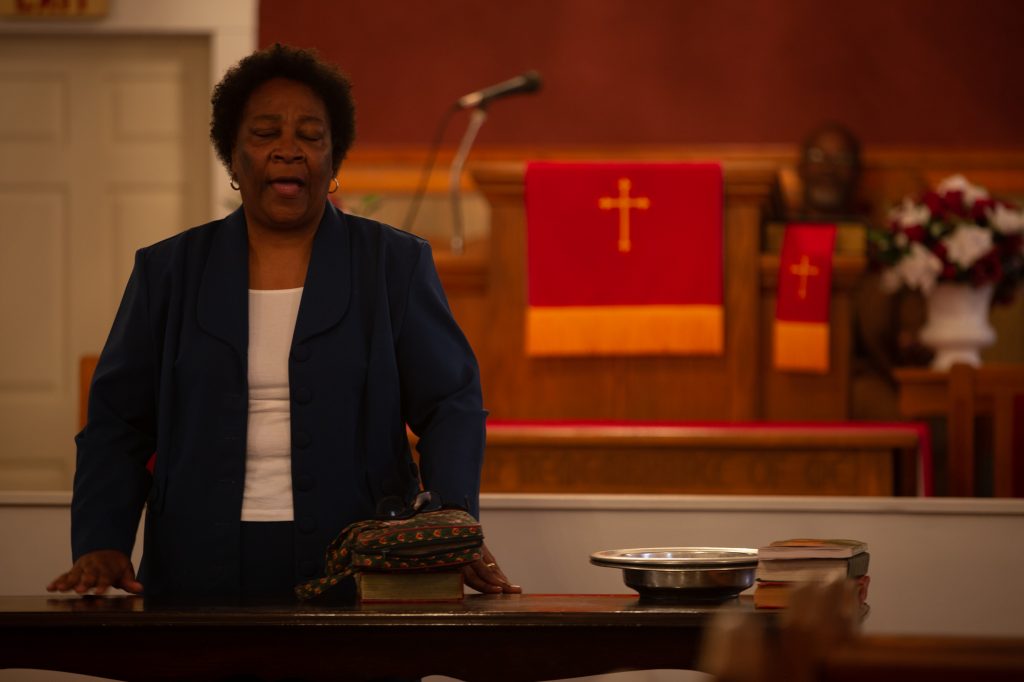 When recovering from a natural disaster, many Americans, like Geathers, look to religion and faith to cope with the physical and emotional aftermath and integrate faith into their recovery process.
More than 75% of Americans affiliate themselves with a religion, and a majority of Americans consider religion to be "very important" to their lives, according to Pew Research Center.
Jamie Aten, founder and executive director of the Humanitarian Disaster Institute in Wheaton, Illinois, has studied how faith affects both the short-term and long-term resiliency of communities.
"I've noticed that a lot of people turned to faith for meaning and as a way of understanding what they're going through when disaster strikes," Aten said.
In an open-ended survey asking Americans where they find meaning in life, 20% mentioned religion or spirituality in their answer, according to Pew Research Center.
In fact, when Aten and his team surveyed survivors about where they turned to post-disaster for support, local religious groups ranked within the top five in both rural and urban communities.
"That's a pretty important statistic to be aware of," he said.
Research has shown that religion can be a coping mechanism and can assist people in adapting their lives after a highly stressful life event.
While natural disasters can provoke intense stress and a feeling of helplessness,
religion can provide an explanation for why they occur and how to move forward, said Katie Cherry, a psychology professor at Louisiana State University.
Research widely supports that survivors can experience post-traumatic stress following a natural disaster, Cherry said.
"Then the question becomes, 'Well, does religiosity help it, or does it make it worse?'" Cherry said.
Aten said the greatest predictor of individual resiliency after a natural disaster is not how religious a person is but instead how a person utilizes his or her faith to manage the stress.
Even after significant losses, people who believe that God still loves them and will be there through that difficult time may struggle less psychologically than others who view God as punishing or judging them, Aten said.
Even when enduring the same disaster, survivors can have different religious responses.
Hurricane Maria caused massive damage in both the U.S. Virgin Islands and Puerto Rico in 2017.
Claudius Prosper, a resident of St. Croix in the U.S. Virgin Islands, said he trusted in God even as all of his material possessions were damaged.
"Even though everything was gone in the home, that would not be a problem for me because…since I have life, God would provide," he said. "So that was it."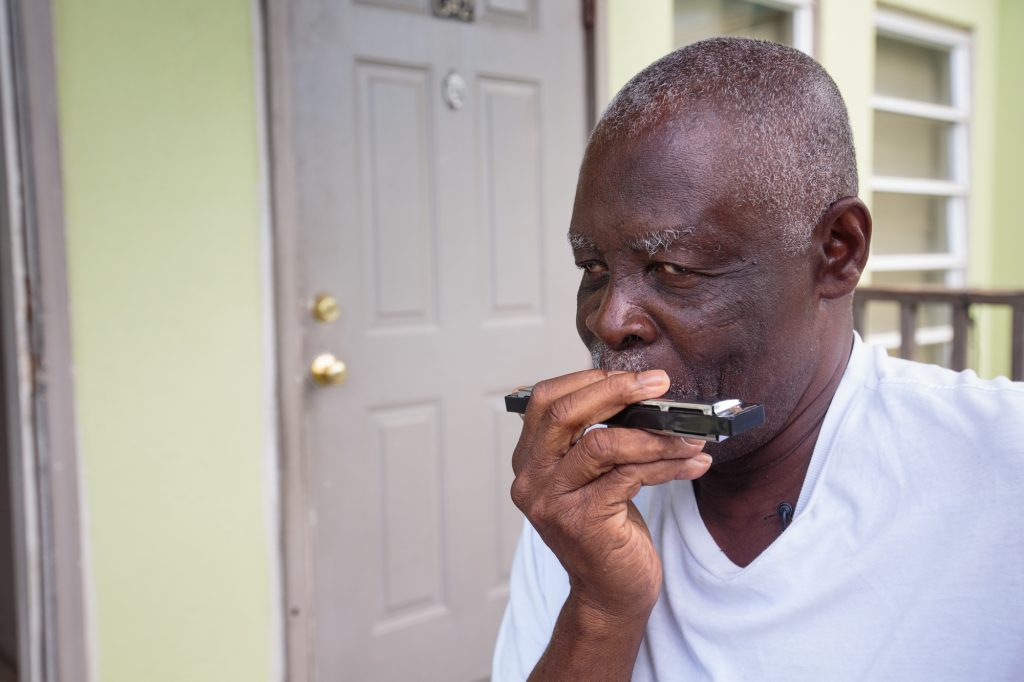 Calila Figueroa, a 14-year-old resident of Loiza, Puerto Rico, struggled at first to come to terms with the hurricane's destruction.
"Why would God let this happen to us?" Figueroa said. "This isn't something anyone deserves. And I was angry and I was sad. But then I thought it's just a natural disaster. And eventually we're gonna get over it."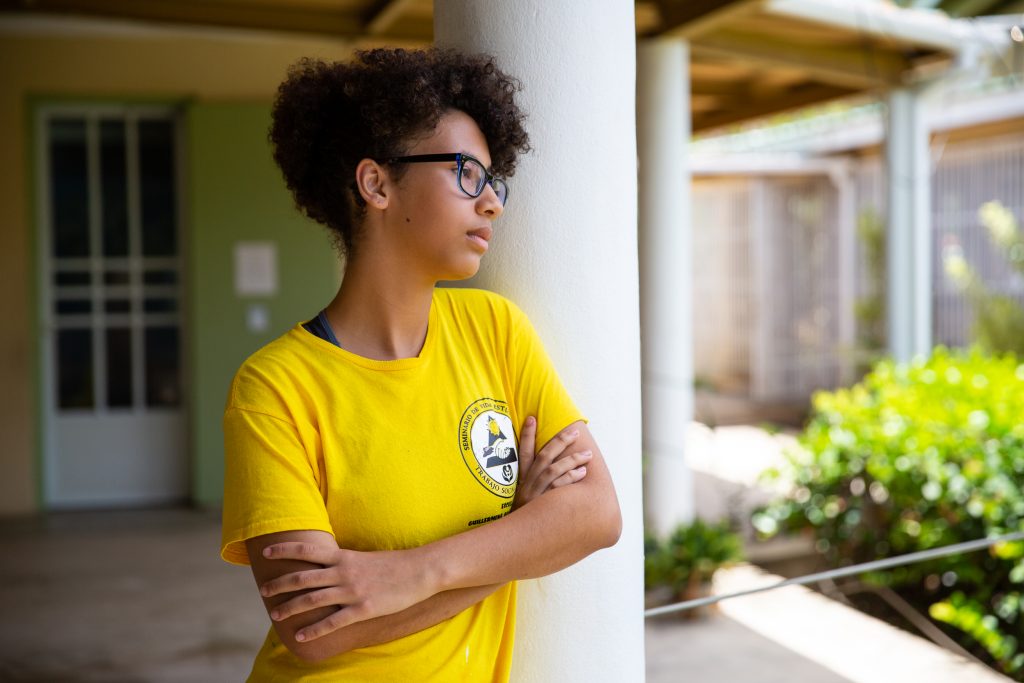 Not only does one's individual faith impact recovery but also faith communities play an essential role in getting people back on their feet.
Cherry found in her research that people who express and practice religion by themselves — and specifically without a community — were nine times more likely to experience post-traumatic stress disorder than others.
"When you still have that as a coping resource, people do tend to do better and that that may just be another manifestation of the positive effects of social support," she said.
But if expectations for their communities and religious leaders go unmet, it might push them through more grief.
"When you hold that really dear – when that institution does not come through for you on your worst day, it creates a disappointment that's painful and horrible," she said.
Pastor Jeffrey Brown, Jr. from Calvary Missionary Baptist Church in Dayton, Ohio, said after a tornado battered his community, he adjusted the worship service to focus on gratitude for surviving the storm.
"I told my congregation on Sunday (that) sometimes it takes a storm to pick us back up and let us know that, 'Hey, we need actually need each other,'" Brown said.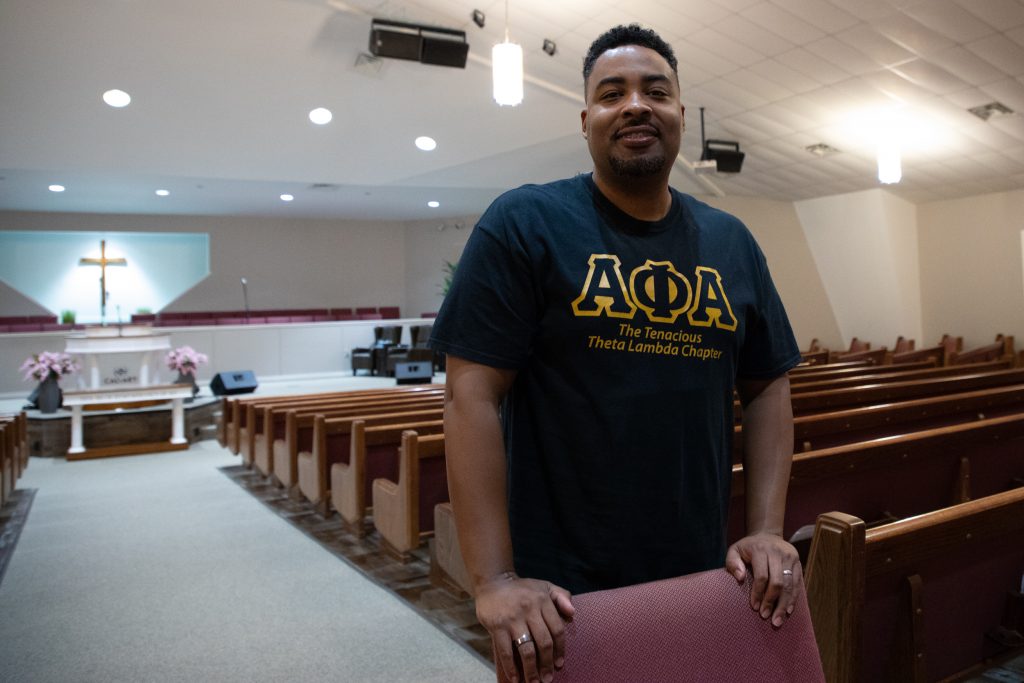 Some churches are hit by disasters themselves.
When Superstorm Sandy overwhelmed Grace Bible Church along Oakwood Beach in Staten Island, New York, Rev. Richard DuPont said only three items survived: the DVD projector, the pulpit and the framed Bible verse, John 3:16.
This prevented the church from holding services for two weeks until DuPont offered up his house to the congregation.
Now, the church stands alone among empty lots after a majority homeowners took advantage of government buyouts. Grace Bible Church remained because the buyout deal did not offer them enough money.
"I offered them the building if they would buy a piece of land, build a building equivalent to this and have movers move everything over for us," DuPont said. "We haven't heard from them again."
As Geathers aims to build her new home in Mount Pleasant higher off the ground, she said she hopes she won't have to ask for help from FEMA again, so other survivors can get the funds they need.
"I trust and believe that God will work it out," she said. "I'm doing what I can do, and what I can do right now is say it takes one day at a time and build one day at a time and do what I can do one day at a time."
News21 reporters Allie Barton, Molly Duerig, Stacy Fernandez, Sophie Grosserode, Carly Henry, Harrison Mantas, Priscilla Malavet, Ellen O'Brien, Miguel Octavio, McKenzie Pavacich, Ariel Salk, Ben Sessoms, Natalie Wadas and Isaac Windes contributed to the report.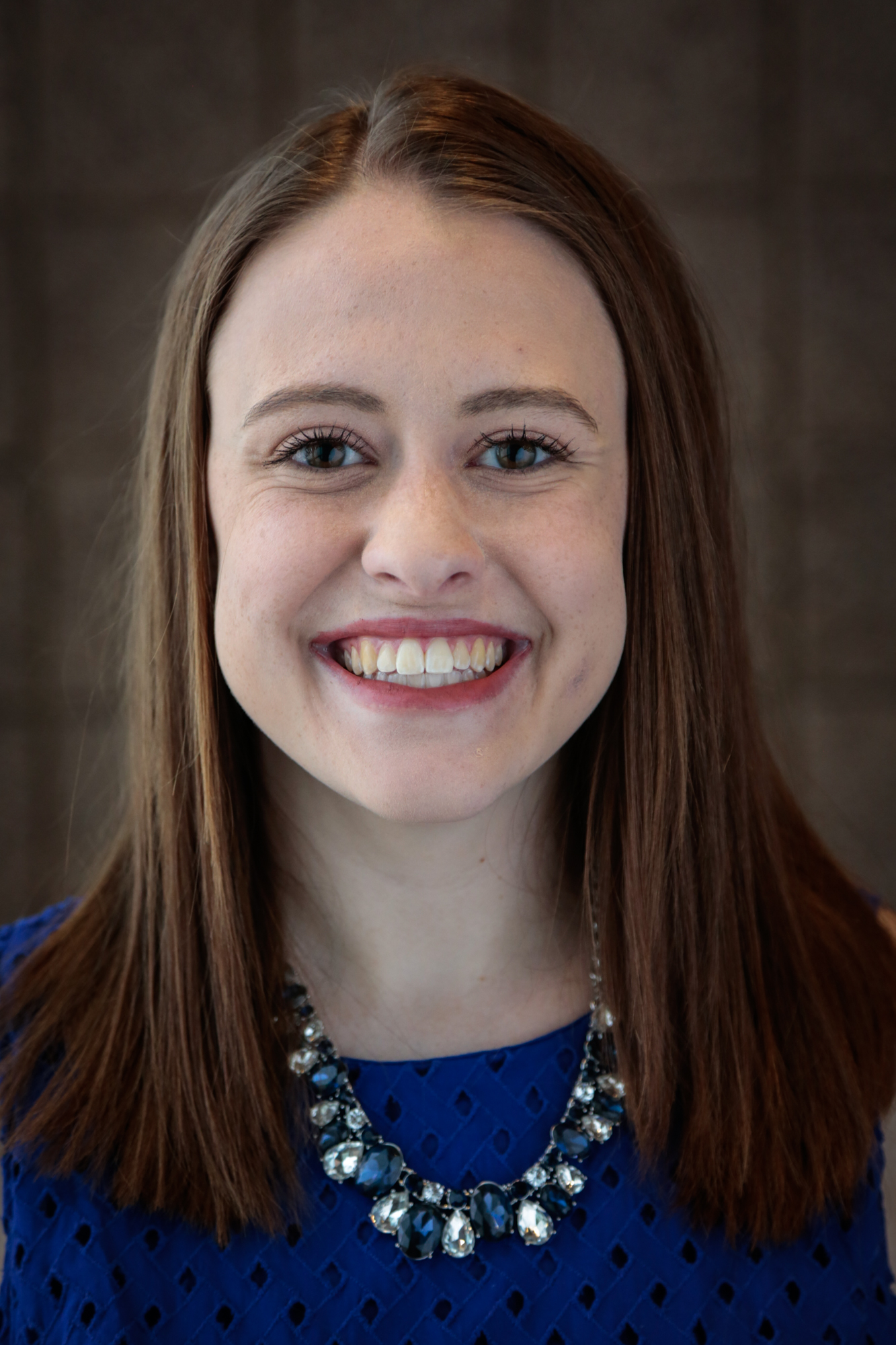 Justine Coleman is a recent graduate of the School of Media and Public Affairs at George Washington University, with a major in journalism and mass communication and minors in psychology and religion. Coleman interned two semesters at NBC's "Meet the Press." She also worked at the Investigative Reporting Workshop at American University, assisting with The Washington Post's coverage on unsolved murders, and on the Maryland and Virginia primaries. Coleman contributed to a front-page story for The Post on the deportation of the last living Nazi defendant in the U.S. She was assistant news editor at The Hatchet, GW's independent student newspaper. Find more of her work here.