Stephen McCullough grabbed his cellphone to call his mom in case he survived one of the deadliest tornadoes in history, and his wallet in case his corpse needed identification.
"It's like a freight train," said McCullough about the 2011 tornado that destroyed a third of the homes in Joplin, Missouri.
"This one had more of a grinding noise because of all the cars that were in there hitting one another."
Glass cut his feet as he ran down from the second floor apartment. Within an hour of the tornado striking Joplin, McCullough began working with the Ozark Center, a nonprofit mental health center.
He did not stop for weeks. As a mobile crisis counselor, McCullough was used to providing mental health counseling after deadly events, but nothing on this scale.
Six minutes after the seventh deadliest tornado in the U.S. hit, St. John's Regional Medical Center was on fire. In all, 161 people died. The disaster left over 1,150 injured. The tornado flattened 13 miles and destroyed 8,000 buildings.
McCullough and others at the Ozark Center realized their city of 50,000, didn't have enough counseling help to handle the wave of people traumatized by the storm, leading them to train those without proper mental health backgrounds to provide emotional support to those who didn't need clinical help, but someone to listen and provide emotional support.
The Ozark Center program, Healing Joplin, is now a national model used by Federal Emergency Management Agency (FEMA) for how a smaller community can provide mental health services after a major disaster, said Vicky Mieseeler, chief administrative officer at the Ozark Center.
Healing Joplin still operates, serving 195,000 people in the Joplin area over the last eight years. It has provided crisis counseling to over 21,000 people who said they had never sought mental health help before, according to the center.
The mental health program also provided employment to 47 Joplin residents who lost jobs because of businesses destroyed by the storm.
"They were able to get a job and get back on their feet. But they were also helping others, which was incredibly important to many people in the community," Mieseler said.
Before the tornado, Ozark Center crisis center received an average of 400 calls per month, but the year after the tornado the calls doubled each month. Even now, eight years after the storm, more people still are seeking counseling, some of them people who never would have thought of needing mental health help, McCullough said.
"Midwest culture is to pull yourself up by your bootstraps and take care of business," McCullough said. "People were more worried about their neighbors than themselves, but when they really started thinking about it, they weren't OK."
McCullogh said the Ozark Center created Healing Joplin after reading studies that indicated people who survived 9/11 and Hurricane Katrina didn't necessarily need clinical help, but did need someone to talk to in the following months and years.
"We're further ahead than anybody would expect us to be at this stage," McCullough said. "Joplin had an amazing response."
Mieseler said that sometimes people would be busy for years before life slowed down and tornado victims realized they still needed help. A 2008 study "Post-traumatic stress disorder (PTSD) following disasters," in Psychological Medicine showed post-disaster PTSD is still "substantial" after almost 30 years, especially in cases where there was a high death toll.
Ozark Center officials know members of their community still struggle with mental health issues. McCullough said some people still reference time based off the tornado, even eight years since it split the town in two.
The center also helps people who didn't realize for years that they were traumatized by the storm – until their busy lives showed down. The Ozark Center also welcomed researchers into their community, to measure the psychological impact of the storm.
While depression subsided after the storm, some residents later suffered post traumatic stress, according to one study.
Two and a half years after the tornado, Brian Houston, the director of the Disaster and Community Crisis Center at the University of Missouri, did a study finding that while the number of people who had depression symptoms decreased by about 8 percent, PTSD increased by about 14 percent. That would mean over a quarter of Joplin's tornado survivors were likely battling PTSD at the time, according to his study.
"Immediately after a disaster, you'll often see things like #JoplinStrong and that helps some people cope in the short-term," Houston said. "But then with the challenges of rebuilding or recovering from an event, the realities settles in. People are going to face those realities and struggle."
His study found those less educated and under the poverty line had a higher risk of PTSD. Nearly 18 percent of people in Joplin are under the poverty line. Only a quarter of Joplin residents have a bachelor's degree or higher.
"The recovery time for the major events is not short and can take quite a bit of time," Houston said.
For some, that recovery is still ongoing, even eight years later. Joshua Lockwood was 21 when the tornado hit his hometown. At first, he said he was fine, aside from a hard time sleeping, but that it was "about 2016" that he realized something was wrong and went to seek help. He wound up diagnosed with PTSD, depression and anxiety and said his anxiety symptoms prevent him from driving when it is raining.
"I still have those dreams every once in a while, but my dreams were getting more tornado-centric," Lockwood said. "Coupled with it getting close to storm season, I realized I'm still kind of messed up."
Lockwood's struggle mirrors his community's, which continues to this day and gets exacerbated when new tornadoes hit in or near Joplin. The most recent such tornado happened on the eight-year anniversary of the 2011 tornado, when tornadoes hit the nearby towns of Golden City and Carl Junction on May 22-23.
But McCullough and Healing Joplin were there to provide mental first aid for the communities in southwest Missouri, just as they were for Joplin when they were needed the most.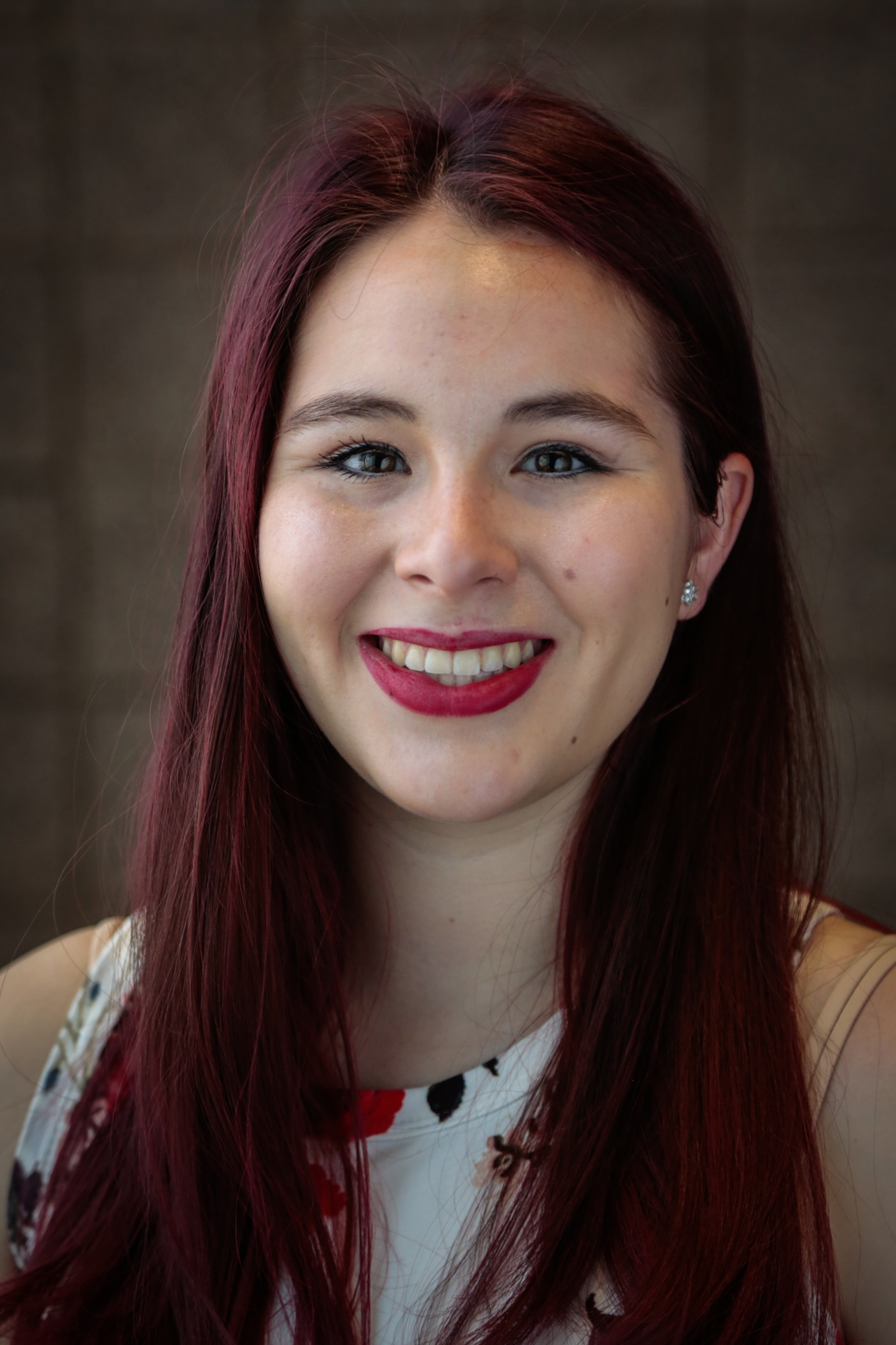 Sarah Beth Guevara is a senior at the University of Oklahoma where she is finishing a degree in journalism and a minor in vocal music. She currently serves as president of the National Association of Hispanic Journalists at OU. She is also a Gaylord Ambassador. The bilingual journalist has interned with the Enid News and Eagle and News 9. She's also written for OU Nightly, Gaylord News Oklahoma, Monkey Cage….and [UNFILTERED], a student media project with KWTV News 9. In the fall she will be a wire reporter for Gaylord News in Washington, D.C.