When Jamie Anderson took over Downtown Books, a bookstore in Manteo, North Carolina, in 2012 it had flooded eight times in 25 years. The last flood, from Hurricane Irene, filled the store with 36 inches of water, pushing the previous owner to sell the business.
When Anderson took over she raised the shelves 37 inches off the ground and came up with a plan complete with "hurricane angels," or members of the community who activate at a moment's notice to prepare the store for extreme flooding.
But despite the preparation, Anderson was taken off guard when the remnants of Hurricane Michael inundated her store with water in October 2018 . She arrived at the store hours after the flooding hit.
"It was heartbreaking, particularly because a month earlier Hurricane Florence was supposed to hit us," Anderson said. "At that time we were prepared, … we had nothing within 36 inches of the floor."
"So if that had happened in Florence I wouldn't have lost a paper bag," she said.
The storm dropped a massive amount of rain, filling the store with 24 inches of water.
"We had not moved everything, which we do a lot of times because it wasn't even a hurricane by the time it came through our area," she said. "It had been downgraded to a tropical storm – it was supposed to be much further west and skirt us."
The raised shelves saved the majority of the books, but $11,000 of merchandise on the lower shelves were destroyed, including some staple reads.
"There was a lot of stuff in the kids in the kids section that I needed to replace," she said. "I lost all my Harry Potter and stuff like that."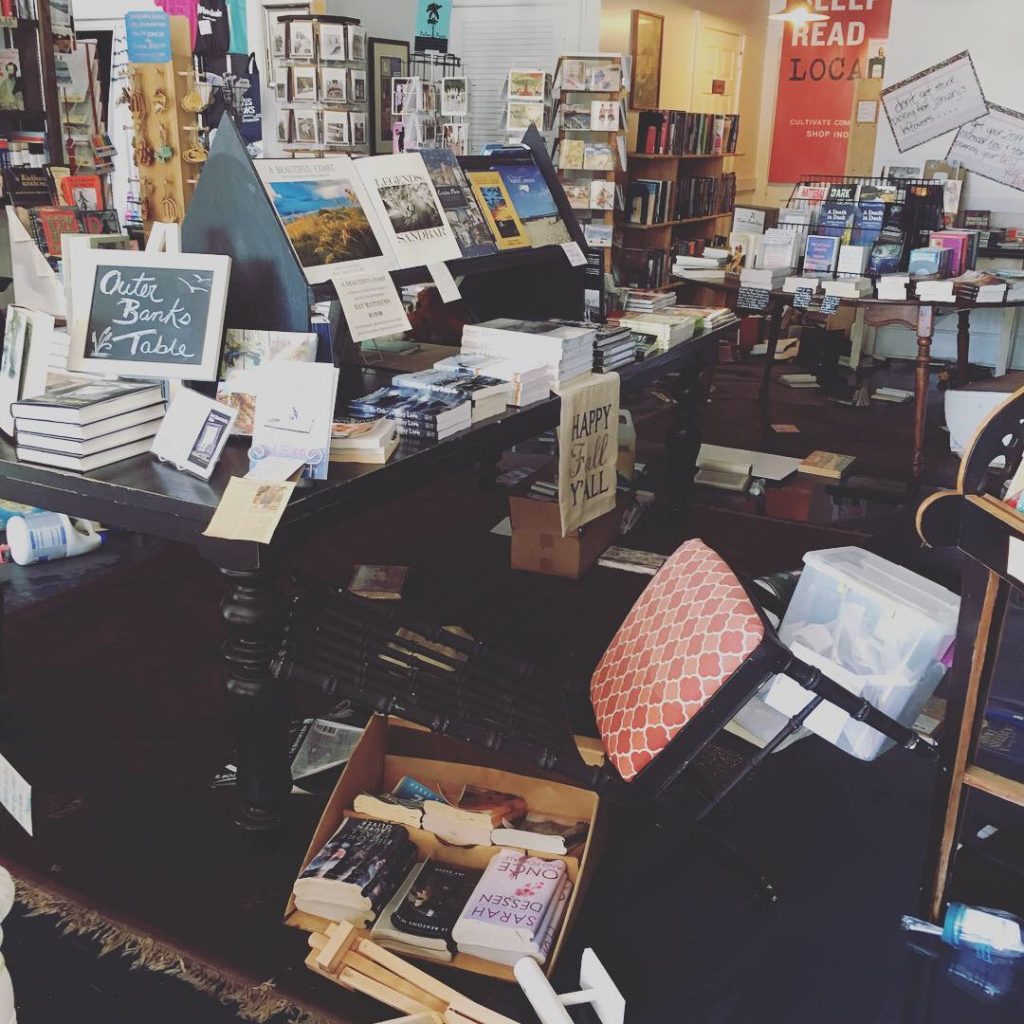 The community came together to clear out the lost merchandise, catalog the damage and help clear out the water.
"At one point I counted 36 volunteers in the store, everything from church youth groups to teachers that I work with, people who live in the upstairs apartments, other business owners," she said.
During Hurricane Florence, the store closed for five days under a mandatory evacuation costing $5,000 in profit. In addition to the loss in merchandise, the small store's owner had to dip into winter savings.
"It took seven weeks with insurance to start replacing some of the books," Anderson said. "You can't not have Harry Potter."
Facing those losses, Anderson was encouraged to reach out to an organization that provides financial relief to bookstores in a variety of stressful situations called the Book Industry Charitable Foundation.
Within 48 hours of reaching out to BINC, they cleared checks to help her pay for rent.
According to their website, the Binc Foundation "provides financial assistance to brick and mortar bookstore employees working full-time or part-time who demonstrate a personal financial need arising from severe hardship and/or emergency circumstances."
Natural disasters are one of many events BINC helps to cover.
While many small businesses are hurt after natural disasters, bookstores are hit particularly hard.
"We've got that online competitor is just out there and ubiquitous," Anderson said. "You know it's not like oh 'this such a cute pink shirt, I guess I'll come back tomorrow,'" she said. "This is like 'oh, I'll just go home and order it online.' "
Pam French, executive director of BINC, said the danger bookstores face is not only for themselves, or for their communities.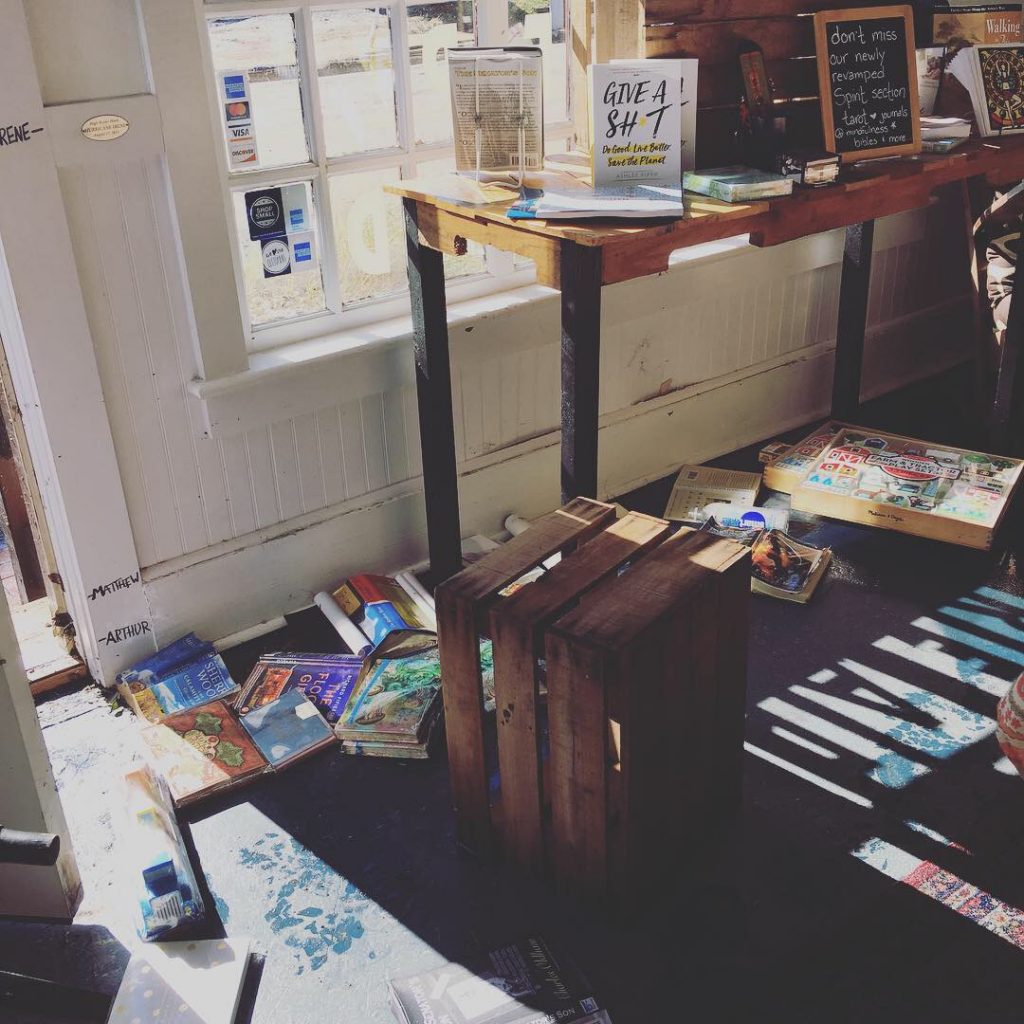 "Losing any sales can be a huge challenge for a bookshop, and also then for that community because that bookstore is there to provide not only the sales of books, but often it's a gathering space for a community to come together once they've had … a natural disaster."
That issue is a problem for bookstores across the country. In 2015 severe storms hit the small island of Bainbridge, Washington. Eagle Harbor Book Co. has faced severe weather in recent years, and owner Jane Danielson discussed the possible impacts of long-term closure.
"In most cases there's a few loyal customers who will only come here. But for the most part they will finally establish that Amazon account and start using it," Danielson said.
Those loyal customers, however, are not enough to keep small bookstores like that one open. During the summer months they count on tourist dollars.
"So if that is depressed or if that goes away or is severely diminished we would not stay in business," Danielson said. "We just don't have strong enough margins in the book industry to weather something like that."
In addition to being a place to buy books, bookstores are mainstay of communities, where people gather to meet, hold events and other activities.
"There's been a bookstore in the space that I occupy for over 30 years," Anderson said.
She called it an anchor for downtown in her North Carolina hometown, and a destination for generations of Manteo residents.
People come in all the time, who say: "My grandparents used to bring me to the store, my parents used to bring me this store," Anderson said. "Now they're bringing their kids to the store."
French said there has been an uptick in disasters, but as long as disasters continue to impact bookstores, BINC will act as a buffer for them.
"There are a lot of folks that work retail, and they aren't there to get rich," French said. "They're there because they love books, they love stores. They are not unlike most of the population in the U.S. and that is that they are one emergency or one disaster away from losing their house, from having their utilities turned off or having to declare bankruptcy.
"We are hoping that we can be what keeps them from that disaster."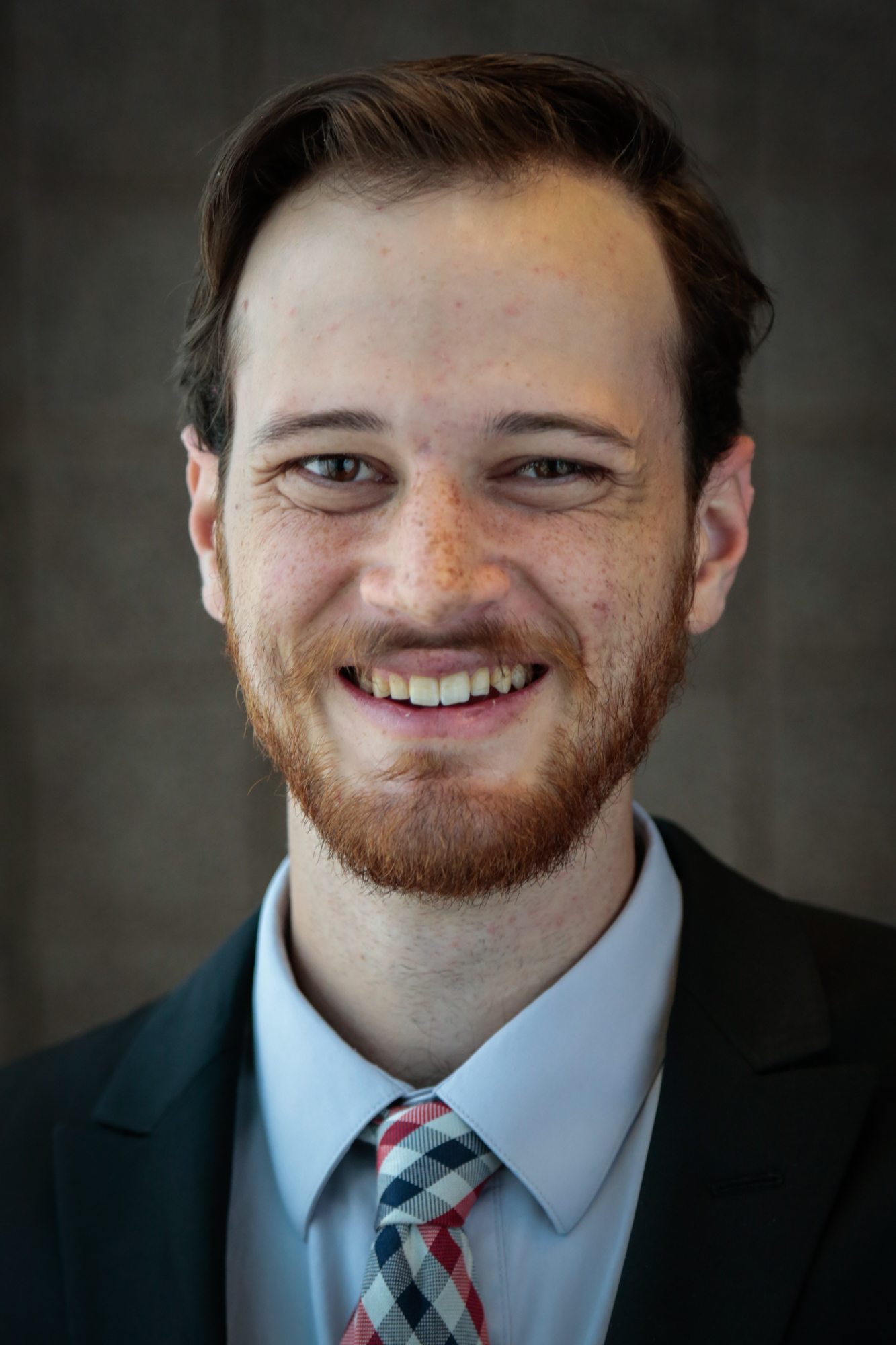 Isaac Windes is a recent graduate of the Walter Cronkite School of Journalism and Mass Communication at Arizona State University, with a major in journalism, a minor in political science and a certificate in international studies. Windes interned for the Arizona Capitol Times, covering water policy stories and reported from the Pentagon and White House as a reporter for Cronkite News in Washington, D.C. Windes also spent three years as a politics reporter for ASU's student publication, The State Press, breaking several extensive in-depth and investigative stories, as well as time reporting for the Arizona Capitol Times, Zócalo Public Square. His work can be found here.