NEW ORLEANS – Among the more than 450,000 people living in New Orleans when Hurricane Katrina struck, at least 2,000 of them were foster children, making up nearly half of Louisiana's foster care population.
When the city evacuated, those children evacuated too. But once out of the city, the state had a big problem: it couldn't find them.
Marketa Walters was assistant secretary of child welfare in what was then called the Louisiana Department of Social Services. It was her job to track down foster children.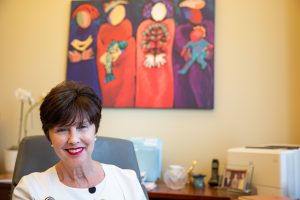 According to Walters, it was already part of the foster parent commitment to file an evacuation plan with the state. Foster parents were trained to keep a "go box," with the child's important records, medications and special mementos in one location that they could grab in an emergency.
"Our foster parents did that," Walters said. "They got their kids. They got their stuff. They loaded up their cars, and they went to safe havens like everybody else."
The issue was communication. Cell towers were down. Landlines weren't working. Most foster parents knew their caseworker's name and office number, but the offices were closed.
"When you call the office, you called a building that was now flooded. They didn't know how to contact us," Walters said. "It took us a while to find everybody, But it was just mostly because of the miscommunication, not because they weren't safe."
In the first month after the late August storm, they tracked down more than 1,800 of the kids. It took until November to find every one.
"We had a teenager that had run away and did not want to be found, because he didn't want to come back in the foster care system. He was 17," Walters said. "So he was a bit tricky. But we found him on Nov. 7."
Lost kids were the big story, but finding them was only the beginning. Flooded offices meant records were underwater. There were computerized records, but as Walters said, "New Orleans was notorious for not doing good data entry." Courtrooms were flooded too, so "you had cases happening by teleconference."
Putting foster children and birth parents back in contact was a huge challenge with everyone scattered.
"When you think about it from the kids' angle, what always stuck with me was the lingering effects of the trauma on foster children," Walters said. "The constant replay of the bad things that were happening in the city hurt the children even more, because they thought that their parents were there."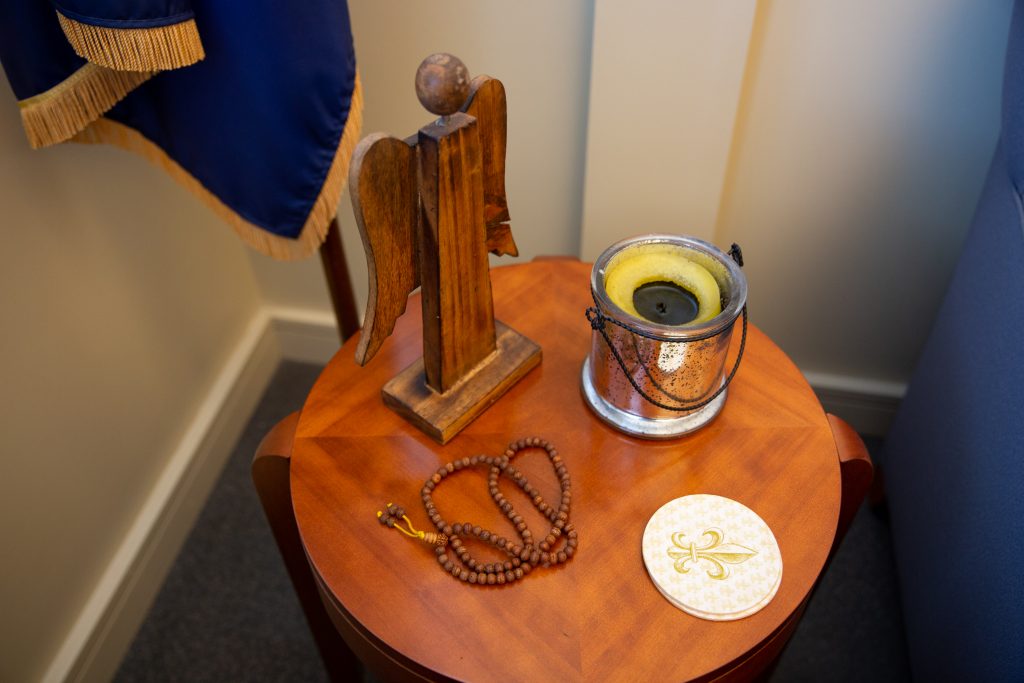 The situation was exacerbated by staff shortages. Many of Walters' staff had been deployed to state shelters or displaced themselves.
"We had a bell on the wall, with a list of missing workers," Walters said. "Every time they found one, they rang the bell."
When the crisis was over, it was time to rebuild. Lots of national organizations were reaching out to Louisiana, asking how they could help. One such organization was the Annie E. Casey Foundation, a Baltimore-based foundation focused on improving the well-being of disadvantaged children.
Denise Goodman is doctorate-level social worker who's been a consultant with the Foundation since 1992. She worked in Louisiana after Hurricane Katrina.
"They said, 'We need help rebuilding our foster care system', not just to make it the way it was, but to take this opportunity to make it better," Goodman said. "They were in pretty significant need of families."
According to Walters, they didn't lose any foster families after Katrina, but some families couldn't keep as many kids.
"That family might call and say, 'We had to move, and we lost our support system. We can only handle three kids'," Walters said. "We had kids who were already in the system who needed new placement."
Goodman worked with state officials on streamlining the process of getting new foster parents certified.
"They wisely used some of the funding that they received to hire regional recruiters who could pound the pavement, talk to people, get on TV, get on the radio, get in the newspaper, and just say, 'Hey, can you help one kid?'" Goodman said.
"Their messaging was really smart," she said.
Louisiana is still a hurricane state, and according to Walters, who is now the secretary of the renamed Department of Children and Family Services, she and her staff still make disaster planning a part of a potential foster family's home study. But they've updated their practices based on what they learned in Katrina. Foster families get their case worker's cell phone number. All records are computerized.
"In the flood that we had here in 2016, that was a no-name storm, we could put stuff on social media," Walters said. "We had all the new technology to keep up with people."
It wasn't just Louisiana that changed. In 2006, as part of the Child and Family Services Improvement Act, it became federal law for state foster care systems to maintain disaster plans. The Annie E. Casey Foundation now offers a disaster preparedness resource guide.
"I think that Louisiana helped other sites be more thoughtful and prepared," Goodman said.
But there's only so much that they can be prepared for.
"Our basic processes of how we're going to take care of our families are pretty much the same, because they were good processes to begin with," Walters said. "Of course, we've never had another Katrina."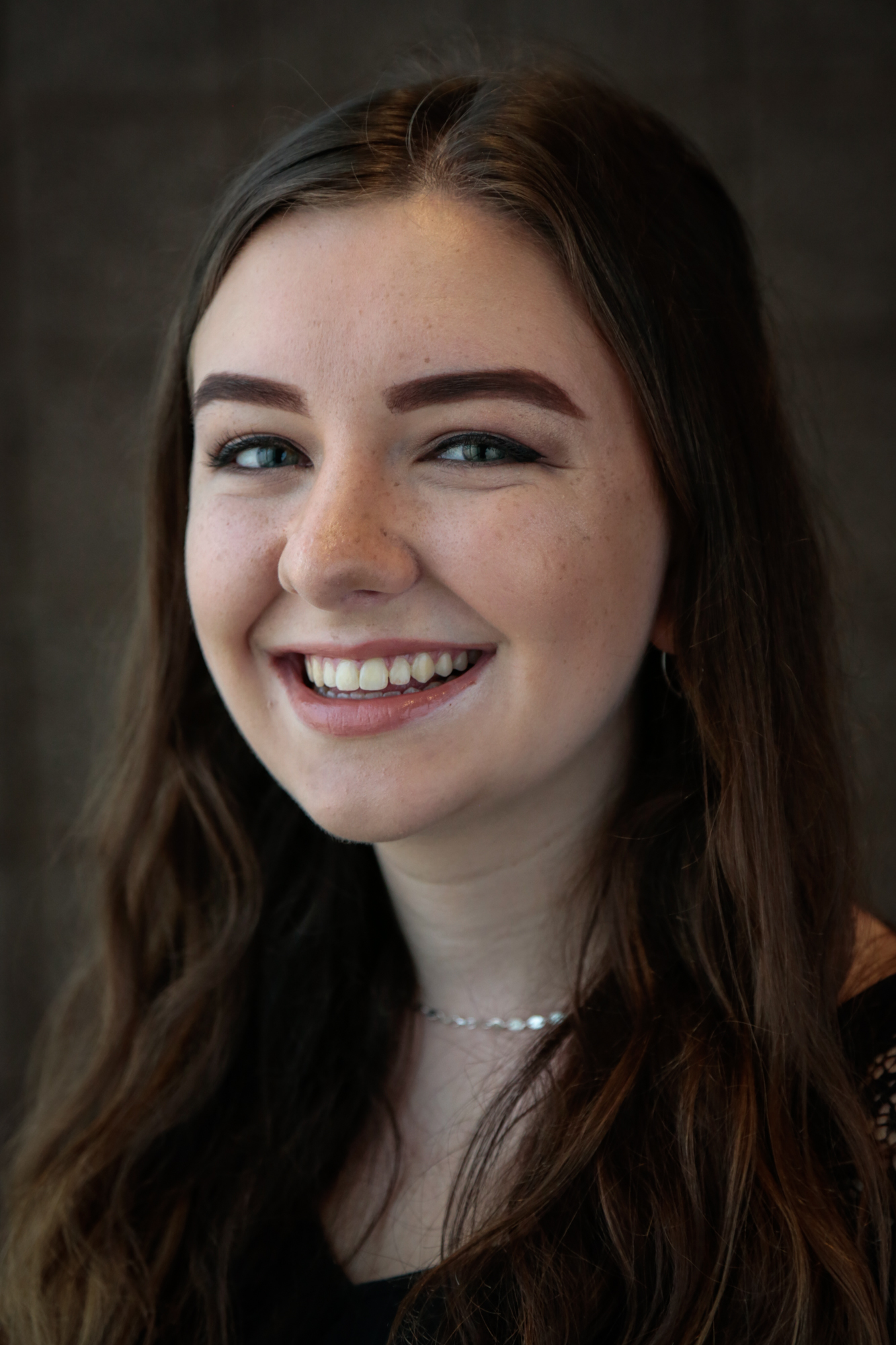 Sophie Grosserode is a recent graduate of the University of Tennessee, Knoxville, where she majored in journalism and electronic media. She worked as a features reporter for The Maryville Daily Times in Tennessee, and WUOT 91.1 FM in Knoxville. While living abroad in Sydney, she was an online content creator for HerBusiness. At college, Grosserode served as editor-in-chief of Scoop magazine, news director for WUTK The Rock, a top 10 college radio station, and a staff writer for The Tennessee Journalist. Her print and audio features reporting won multiple awards, including Best in Show at the Tennessee Associated Press College Awards. View her work here.