ELLICOTT CITY, Md. — These were the first things Dave Carney said when he called his wife during the 2016 Ellicott City flood:
"Call the store – tell them I'm alive."
His next words?
"I'm fine — I'm in a tree."
It was July 30, 2016, and Dave Carney found himself climbing to the top of a cherry tree outside The Wine Bin, the wine and liquor store he owns in historic downtown Ellicott City, Maryland.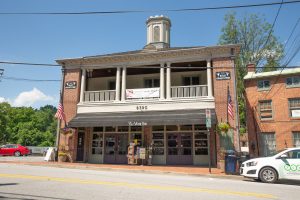 Sitting in the tree, Carney recalled an unimaginable scene unfolding below him.
"There are logs floating by, I'm literally watching the dumpster [floating] in the parking lot. I'm watching cars float away," he said.
Attempting to escape the flood waters, Carney held on to the cherry tree as the flood that would claim two lives and wipe out the city's historic downtown cascaded around him.
"It was surreal," he said. "It was like watching a movie that is not there."
The next morning, Carney heard something no business owner wants to hear.
"Sam, my staff person, came down and called me and said, 'I think you're out of business,'" Carney recalled.
"I think the town is closed," he recalls her telling him.
But like many other business owners in town, Carney persevered and reopened his store, only to be flooded again less than two years later.
Flooding is part of the town's history. Established as a mill town in 1772, Ellicott City sits in one of the lowest parts of Howard County, Maryland. Given the steep terrain and abundant water sources, the area made for an ideal location to harvest the water's power to grind flour and wheat.
Over two centuries later, the mills have left, but the water's power hasn't.
In 2016 and 2018, Ellicott City experienced two 1,000-year storms. The Patapsco River and its tributary, the Tiber River, which runs under several businesses in town, rose past capacity after six inches of rain fell in just two hours. Less than two years later, eight inches of rain fell in the town in another two-hour span, once again causing the rivers to rise and overflow.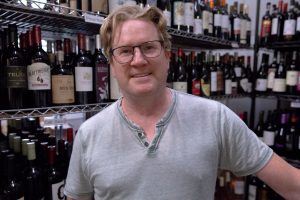 While cars were swept away by water and sidewalks around town were torn up by both floods, the city's small businesses scene took a big hit in both storms.
Before the 2016 flood, Ellicott City's Main Street housed 141 businesses that contributed $124.2 million in business activity to Howard County, Maryland, and employed 955 workers, many of who live above the businesses they work in, according to a report by the University of Baltimore's Jacob France Institute.
About a quarter of the businesses left by the end of 2018 after the second flood, according to Ellicott City Partnership, the organization responsible for preserving the heritage and vitality of historic Ellicott City.
The picturesque East Coast town's economy relies on businesses like Carney's business, small ice cream parlors, restaurants and bars and boutique shops to generate income.
This summer, Ian Schwindt pointed to a spot on the wall just below the ceiling in Mooreko's Ice Cream, a small ice cream shop he manages in the city's downtown.
"The water was up to here," said Schwindt, holding his hand about six-and-a-half feet up the freshly painted wall, referring to the 2018 flood.
"A lot of people lost their businesses for the second time," said Chris McIntyre, who works at Moorenko's Ice Cream and also lives above it.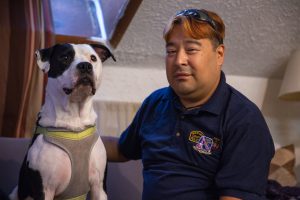 Joan Eve Shea-Cohen was one of these people.
After her antique shop, Joan Eve Antiques and Collectibles, was filled with water and destroyed in the 2016 flood, Shea-Cohen reopened her business in a new, smaller location.
"Everyone said we would reopen," Shea-Cohen said. Why wouldn't I ⁠— they said it was a 1,000-year flood."
But then the 2018 flood destroyed her business for a second time.
Between physical damage taken on by the buildings and lost inventory, including fine china, chandeliers and antique furniture, Shea-Cohen said she lost nearly $400,000 between the two floods.
"I couldn't go back there again," Shea-Cohen said. "Not financially and not in my mind."
Today, the town continues to rebuild its downtown, taking small steps to return to the way it used to, according to local business owners.
The current plan in place to manage flood waters in town includes the demolition of four buildings, most of them once housing businesses, to help alleviate future flooding in the town, according to Howard County Executive Calvin Ball's office.
The four buildings are built above where the Tiber River runs, and removing the buildings would give the river more space to rise and move before it reaches capacity and makes its way to the road.
Things still aren't back to the way they used to be, Carney said
"After the '16 flood, everything was normal," Carney said. "Now, it doesn't look normal it's physically changed."Outside The Wine Bin, the cherry tree he climbed in to save himself during the 2016 flood still stands tall — overlooking construction crews working to manage water for the next time it floods.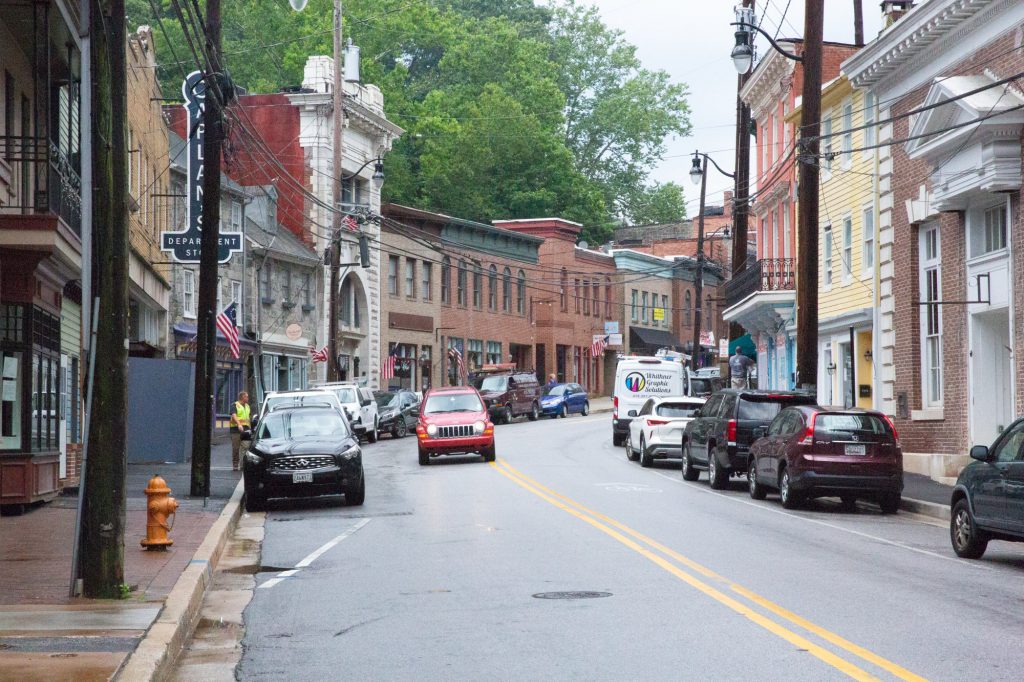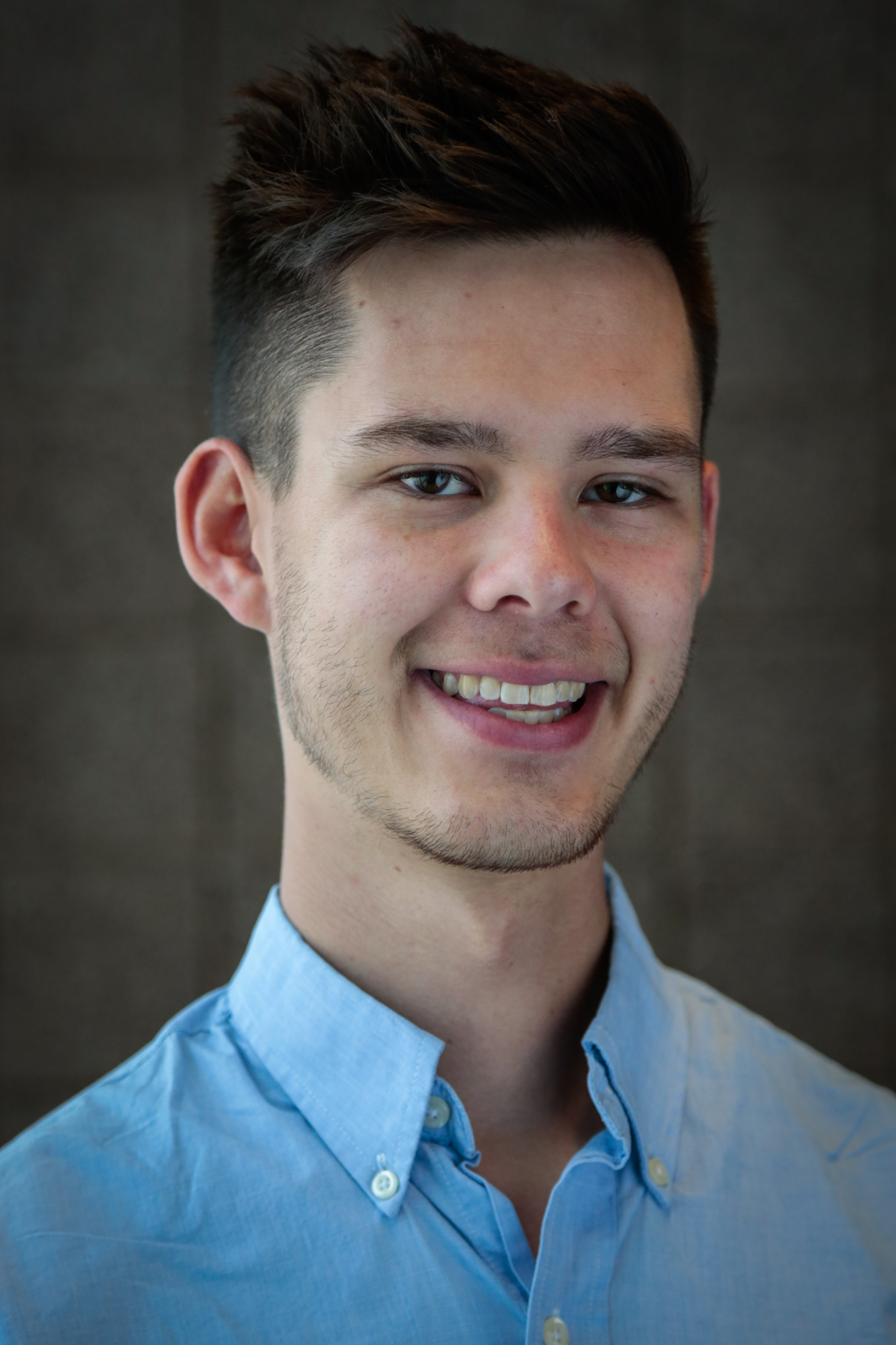 Christian Gravius is a recent graduate of St. Bonaventure University where he majored in journalism and minored in English. Gravius covered high school sports for the Olean Times Herald in New York, and worked as a marketing intern at the world's largest YMCA in Estes Park, Colorado. Gravius covered the St. Bonaventure Bonnies in the 2018 NCAA Men's Basketball Tournament in Dallas. Gravius won the top award in the Jim Murray Memorial Foundation competition for an essay he wrote about a former teammate's running career before and after a life-changing accident. Gravius will pursue a master's degree at South Dakota State University in sports and recreation administration. See his work here.