Kirby Schumacher remembers feeling lucky after a tornado ping-ponged through his hometown of Beavercreek, Ohio, on Memorial Day. Except for bunches of fallen trees on the front yard, his house was mostly intact.
But six days later, the interior of his home went up in smoke due to what is believed to be an electrical fire, related to the tornado.
His neighborhood was without power for close to a week. When it was restored on June 2, Schumacher wasn't home. He was about 20 minutes away at a church in Kettering.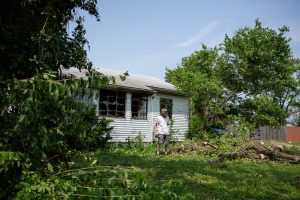 "Your house is on fire," a former neighbor's ex-husband called and told him.
It happened quickly, Schumacher said. At 5:15 p.m. power was restored to the block. By 5:30 p.m. fire trucks were outside his house.
He forgot to punch off the breaker, he said.
After a power outage, before electricity is restored, heat-generating appliances like a stove, refrigerator, iron or hair dryer that were on at the time power was lost should be disconnected, according to electrical experts. When power is restored these appliances will turn back on and create a fire hazard if left unattended.
Beavercreek Fire Marshal Randy Grogean told a local television station that after a power outage, residents also should turn off the main breaker to the homes.
Schumacher said: "In those days, I didn't think even think about it."
Grogean has advice for other homeowners: "If you have damage to your house, have an electrician check it before you re-energize the house. If you don't think there's any damage, just be very cautious of turning your power back on."
Only shards are left around the perimeter of the front windows of Schumacher's home, the entire floor is now a blackened terrain covered in hills of his blackened belongings and ashen debris.
He had to put his job at Lowe's on hold to rebuild his home, which his family has owned since the early 1950s. He's staying at a Red Roof Inn in the meantime and then couch surfing with friends until he is able to move into an apartment.
Schumacher's neighbors helped him clear out the bunches of fallen trees a week later and he installed a white screen door he got for between $10 to $15 on extreme resale at Lowe's.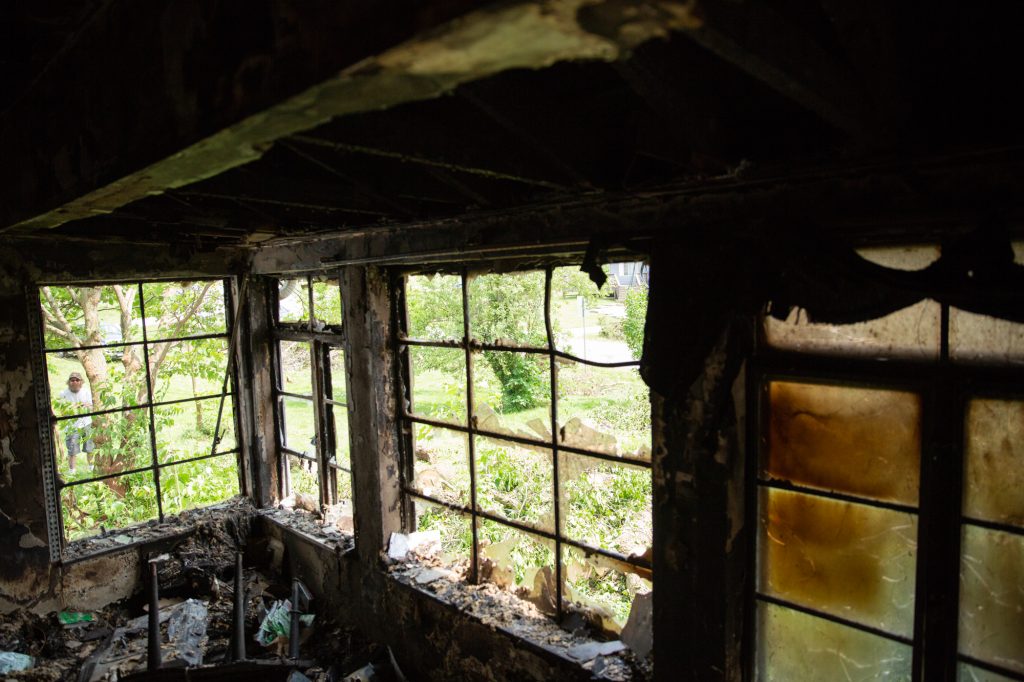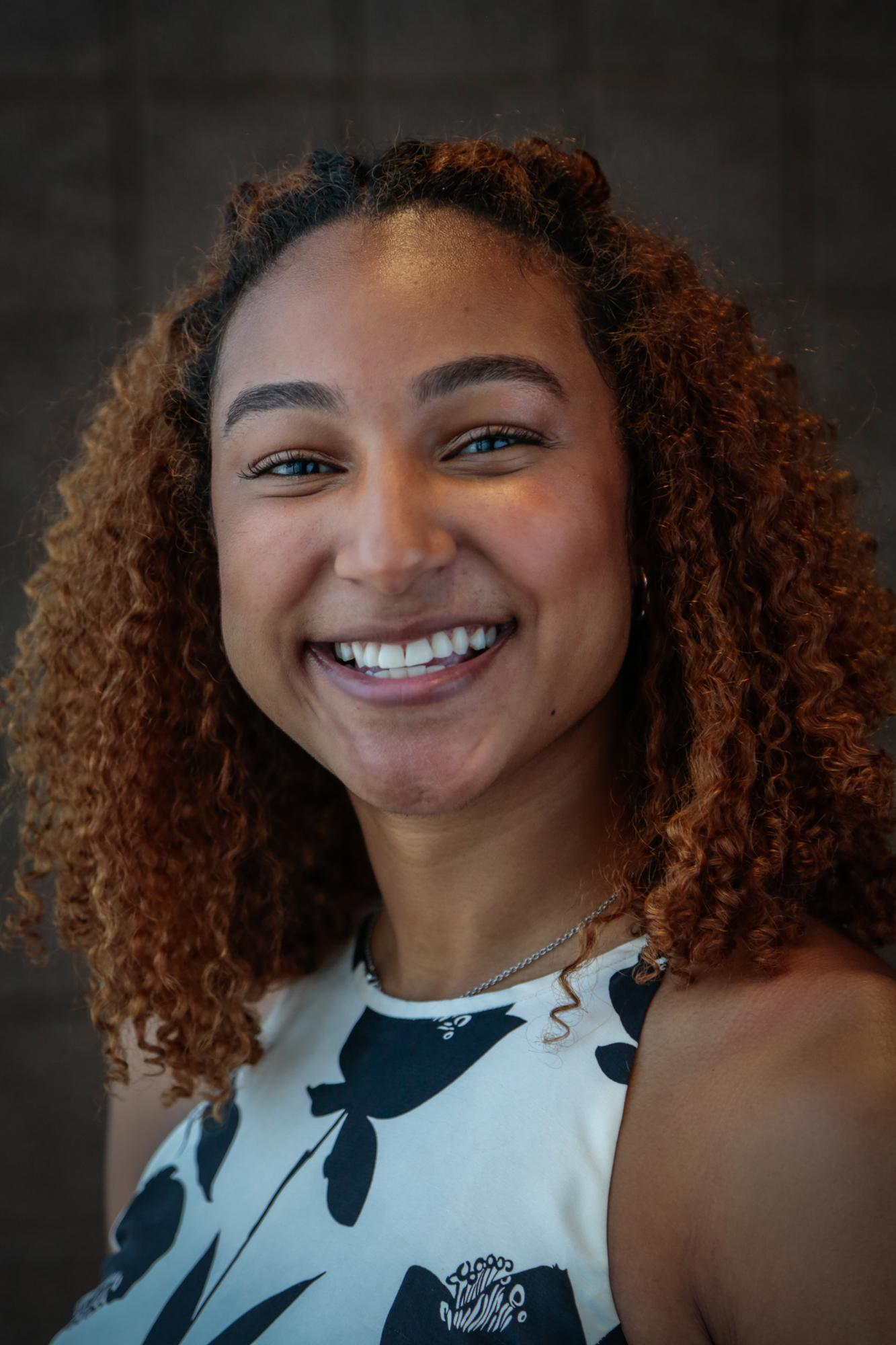 Stacy Fernández is a recent graduate of the S.I. Newhouse School of Public Communications at Syracuse University with dual degrees in magazine journalism and Latino-Latin American studies. She served as feature editor of The Daily Orange, Syracuse's independent student newspaper. As an intern for The Buffalo News and The Dallas Morning News, she covered crime, developed enterprise stories, wrote longform features and waded through water to cover two flash floods and a double tornado. Fernández recently participated in NPR's Next Generation Radio Project, a week-long "pop-up" digital journalism and audio training program. View her portfolio here.