HOUSTON – Some 1,180 miles from their hometown, a group of schoolchildren stood on the front porch of a house in Independence Heights north of downtown Houston. 
They gathered around a cooler on a makeshift bench beside the front door and wiped their brows as they took a mini-break from their day of labor – a change from their usual school routine.
Originally from Saint Paul, Minnesota, the teenagers traveled to Texas to volunteer alongside their church group to rebuild homes that were destroyed in the wake of Hurricane Harvey in 2017.
After a long process of researching communities and contacting organizations, the young volunteers from Macalester Plymouth United Church decided to spend their time working with Houston Responds, a voluntary group that unites church coalitions to support community recovery efforts.
The team behind Houston Responds launched a campaign called "Far From Finished" with the aim of reminding the public that a post-disaster crisis still remains in Houston, almost two years after the devastating storm ripped through communities. 
According to Gov. Greg Abbott's Commission to Rebuild Texas, over $539 million has been spent on housing and other disaster expenses in Houston as of January 2019  – but many people are still displaced or living in unrepaired homes.
The home the children were rebuilding, belonging to 74-year-old Leola Davis, was one of many in need of repair in Independence Heights, a historically black community in Houston. Over the space of one weekend, two different volunteer groups stepped into the flood-wrecked home.
Colleen Henneke, a Houston Responds volunteer from the Bayou City Fellowship, continues to evaluate homes in the neighborhood for flood damage. She said that while the destructive storm caused major damage to the area, the response and recovery efforts have brought communities together.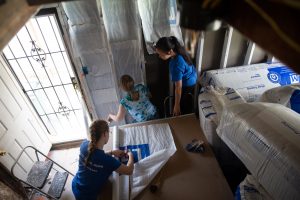 Henneke said that some of the houses were in bad conditions before Harvey came, which was one of the reasons there was not a lot of help in the area. She explained that some of the local churches are not well-resourced and don't have a lot of general extra funds. 
"It really takes the bigger churches to love on an area like this to get the rebuilds done," Henneke said.
"I believe that God allowed this storm to happen at a time when this city needed to come together and churches needed to come together."
Other residents spoke about an increased faith in God during the recovery period, something Henneke noticed as a church volunteer.
A 2015 study from the Department of Economics at the University of Copenhagen found that many individuals turn to religion after disasters "to deal with unbearable and unpredictable life events".
The predominantly white volunteer leaders said their initial efforts required building trust with the Independence Heights community. Two years later, the evidence it worked was the praise local residents had for the volunteers.
"To build trust, we just kept showing up," Henneke said. "These are our neighbors. We've got lots of people who can go on missions, but you can go on mission in your backyard if you live in Houston." 
The Minnesota highschool teenagers were one of many out-of-state groups that are still coming to Houston to help rebuild hurricane-stricken homes. Despite the change of climate and strenuous work, the teenagers said they're passionate about the work they're doing.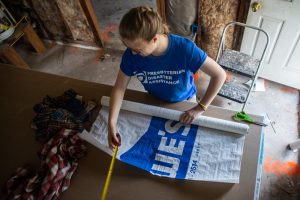 "It's dirty, and it's hard work, but it needs to be done," 15-year-old Annie Delma said.
"Before we came here, we watched a video that the organization we're with showed us and it was actually of the person who owns this home. Just hearing the stories, our group is a very connecting group, and so we really empathize with these people."
Annie added that while they may be young, they believe they can make a difference this summer by helping the struggling homeowners.
"It's been two years after Harvey and we came to this house and it was completely gutted," Annie said. "This woman was not able to live in her house anymore. I can't imagine not being able to live in my house."
One of their leaders for the trip, Michael Eugene Florey, described how doing the physical work and seeing the damage was a learning curve for the schoolchildren.
"It shows them how much they can do," Florey said." For a lot of the smaller kids, waking up in the morning saying 'I can run a staple gun or a drywall drill,' they can just expand their imagination of what they can do and accomplish, it's fantastic."
Florey said the kids want to be of service, they want to help. 
He added that "it's been great to come down and see it first-hand, to see how great the need is, and how resilient the people who are still living here are."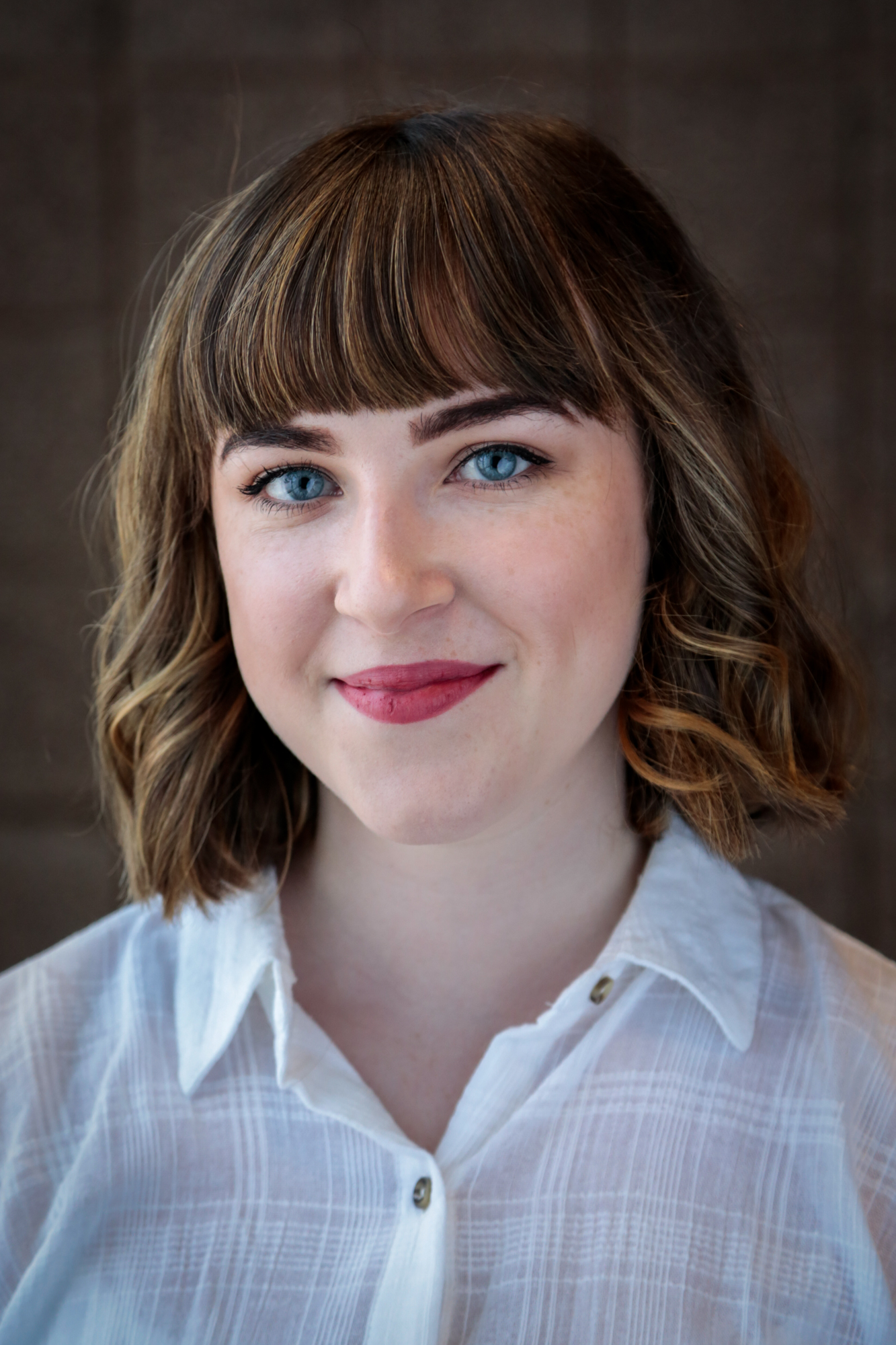 Rachel Farrell is a graduate of Dublin City University in Ireland. Farrell works as a news reporter for Independent.ie, Ireland's largest breaking news website. She covered major events such as the pope's visit to Dublin in 2018, the referendum on abortion and Brexit. She is a regular style and entertainment contributor and broke national news stories for the Irish Independent and The Herald newspapers. Examples of her work can be found here.