ESCONDIDO, Calif. — Strung together by a spindly four-mile road, Elfin Forest Harmony Grove has one main route in and out. And during the 2014 Cocos Fire, traffic ground to a halt, preventing residents from evacuating.
"It was bedlam," recalled Elfin Forest resident Nancy Reed. "Absolute bedlam."
After being trapped in traffic during the 2014 Cocos Fire, Reed is among many looking to avoid previous evacuation woes. Reed, who scrambled to load her animals and connect her trailer to her car, was unable to evacuate due to traffic along the road. Other residents were unable to make multiple trips back to rescue all of their animals after mandatory evacuations began.
Reed owns five horses, two dogs and two cats. She credits Jazzi, her 18-year-old competitive riding horse, with helping her through her husband's death in 2006.
"There is no way in hell I am leaving her with a fire," she said. "No way in hell. You wouldn't do that with your child. You would do whatever you had to do if it was your child."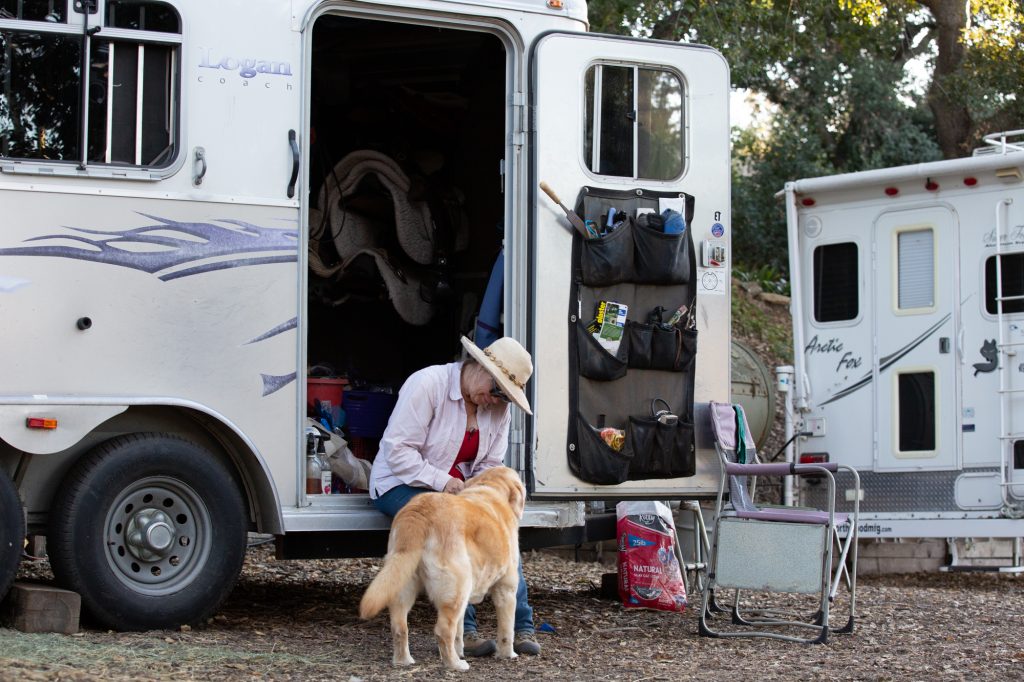 Wendy Said, a horse trainer in Harmony Grove, loaded her donkey and two horses in her 40-foot trailer the evening before the fire closed in. She waited two hours to pull out of her driveway and onto Country Club Road, a dead-end passageway that feeds onto the main road.
"It's a mess every single time," Said lamented. "I've lived here for 33 years; it gets worse every time."
Reed and Said are among two neighbors who conducted a census of horses in Elfin Forest Harmony Grove. Coordinating with local and state officials, Reed is working on plans for staging areas when the next disaster strikes.
"We've got to do something better because you cannot let family members perish," Reed said.
Elfin Forest and Harmony Grove are home to more than 500 horses, according to the neighborhood census, which also includes chickens, goats, and alpacas. When fires strike, residents are at the mercy of the unpredictable nature of the burn — as well as crowded traffic conditions that are exacerbated by cattle trailers and multiple trips required to evacuate pets.
Residents fear future neighborhood developments may further complicate evacuation. The town council has sued San Diego County over two proposed developments — Valiano and Harmony Grove Village South — that, combined, would add more than 700 homes to the area. Council Chairman JP Theberge said the developments' approvals violate a "good-faith promise" by the county that it would not approve more housing in the area.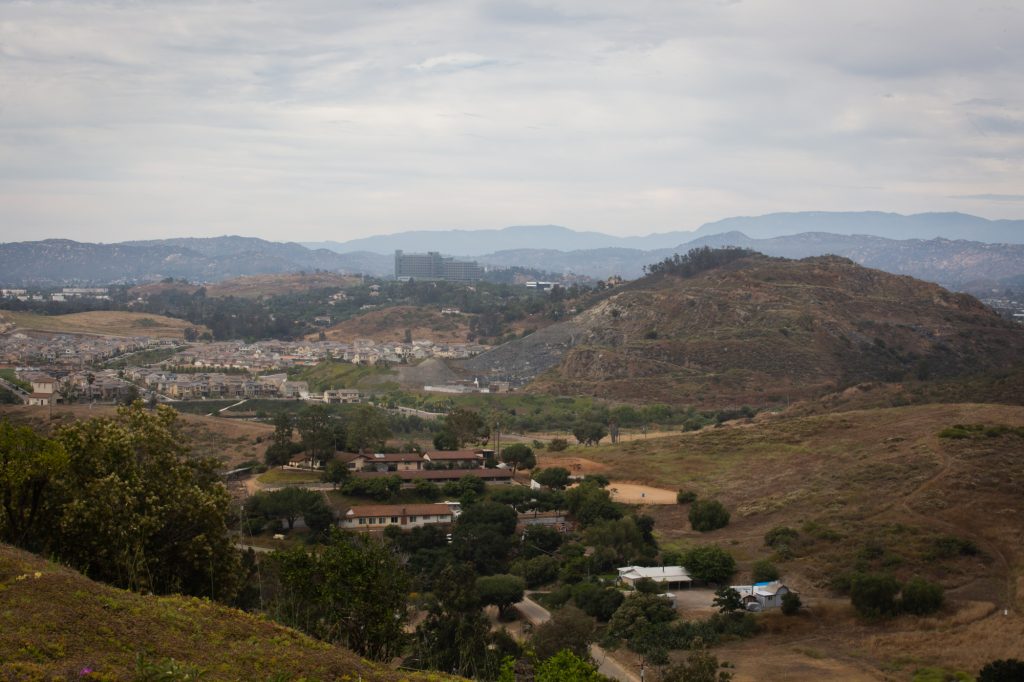 Both of them surround Harmony Grove Village, a 700-home development approved in 2007. The site is estimated to be completed in 2020, according to the company website. Theberge said the new residents have become a part of the community; however, he's unsure how a full neighborhood will factor into evacuation.
"We're still not clear on what's going to happen when the next fire comes and we have 750 homes already built," Theberge said.
Said, whose property is near the site for Valiano, describes the proposed development a "tomb."
"How would we, in the best case scenario, get our horse trailers onto Country Club Drive?" she asked.
Said and Reed, both longtime residents of Elfin Forest Harmony Grove, attribute the success of Elfin Forest Harmony Grove, as well as the support they've received on forming protocol, to the shared culture of autonomy and ownership.
"This is a resilient community," Reed said. "People take care of one another. They care about one another."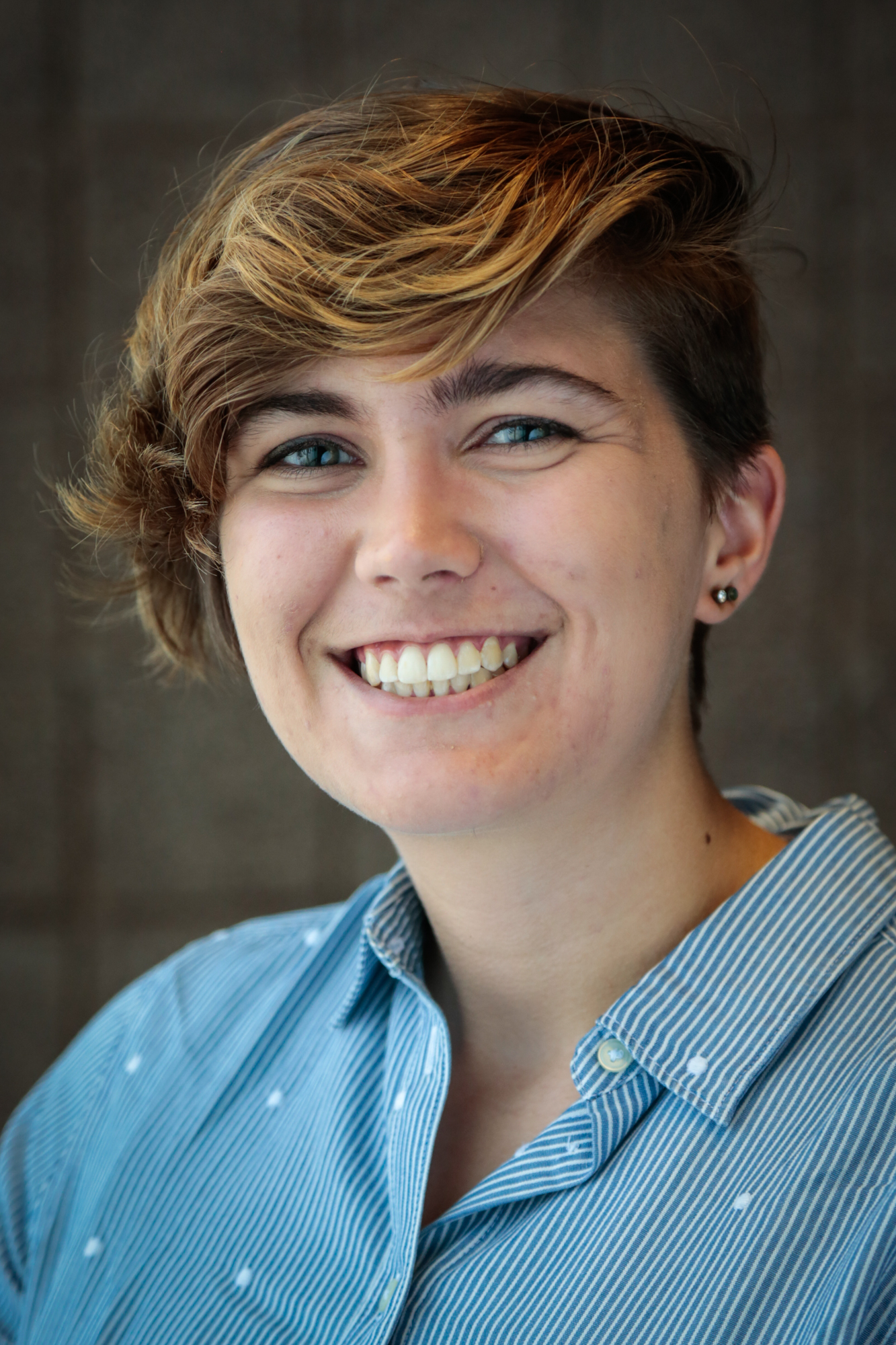 Kailey Broussard is a master's student at the Walter Cronkite School of Journalism and Mass Communication at Arizona State University. As an undergraduate, Broussard reported on historic flooding in south Louisiana, as well as fraternity hazing at her alma mater, the University of Louisiana at Lafayette. Her work has won regional recognition from the Society of Professional Journalists and the Southeast Journalism Conference. She also served in various reporting and editing positions at the university's student publication, The Vermilion. Her previous work can be found in The Advocate, The Current and The Independent. View her work on her website here.