BUCKSPORT, S.C. – Rosetta Davis belted out gospel lyrics while tapping one hand on the altar. On the other side of the room, her husband Deacon John Davis played the guitar. Sunday service had started but the water-stained pews remained empty inside the Victoria Chapel Holiness Church in Bucksport, South Carolina.
"We're really not a big congregation," said Rosetta Davis. "We just gonna go on in the name of the Lord."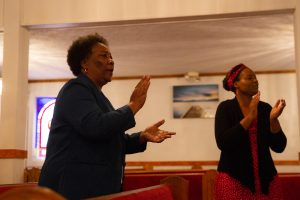 Water permeated inside the church after Hurricane Florence struck in September 2018. Deacon Davis said the tiny congregation shrank after the church closed for months following the flood.
Like many small communities in eastern South Carolina, Bucksport was slammed by two 500-year floods in three years – Hurricane Matthew in 2016 and Florence last year. Many in the community of roughly 1,000 have lived in the region their entire lives, but the storms haven't made it easy to stay.
Minutes after the service began, a few people arrived, including Ivory Williamson who wed at the chapel in 1991.
"This is home," said Williamson. "I've been out here 30 years and I never ever had to walk out my yard or walk anywhere in water unless it was a puddle."
Williamson said the flood, which severely damaged about 10 homes on her street, caused some longtime Bucksport residents to leave. Some living in homes inherited by ancestors evacuated to shelters and then permanently relocated. Others vow to return if they can find the money to rebuild.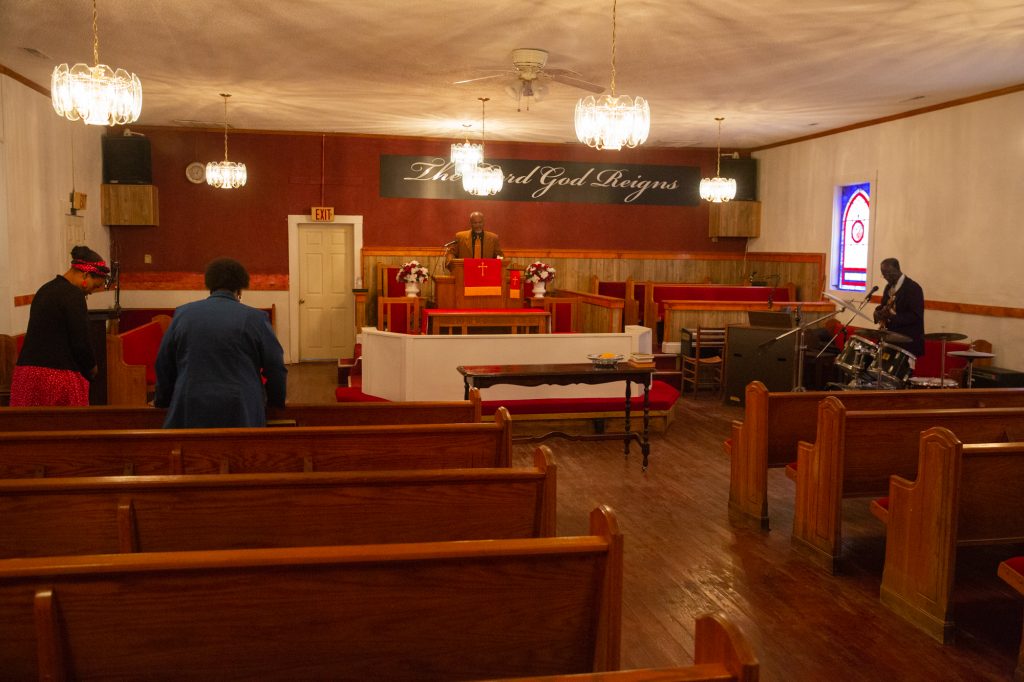 Nelisa Geathers was born and raised in Bucksport. Hurricane Matthew caused some damage to her home but Florence forced her to live into multiple shelters for months.
Only a fireplace, a table set and a wall decoration stood after water seeped inside her home.
"When I came in my house, all I could do was cry because everything was mold. I mean, my furniture, my clothes, my bedroom set, my grandkids' stuff, all my pictures," Geathers said. "Everything was gone."
After raising her one-story home with cinder blocks to protect herself from future flooding, Geathers said she wants to lift it even higher.
"I'm grateful because nobody lost their life," Geathers said. "We have to come back together and we got to help each other because we don't know what's going to happen from now on."
Nichols, a rural farming community an hour north of Bucksport, sits between the Lumber and Little Pee Dee River. Matthew and Florence left the town of 400 people underwater.
It took more than a year for Dianna Owens' home to rebuild after Matthew before Florence flooded it again.
"This is a demon monster coming in," she said, describing when Matthew approached.
As water gushed into town, older people were forcibly removed, Owens said. A man stood on top of his pickup while venomous snakes slithered past him. Seven kids living under one roof held on to a rope made of sheets and blankets as they walked through water to reach higher ground.
Rose Campbell has lived in Nichols for almost 70 years. The night she evacuated from Matthew, she kept her eyes shut as she and her husband traveled in waist-deep water toward an evacuation site.
"The scene sounded like a roaring ocean and I kept my eyes closed," Campbell said. "It just kept roaring as it was traveling through the water and my heart stopped."
She laid down on the floor as she processed the chaos Matthew brought. She recalled refusing to eat and struggled to remain composed in front of her husband and child.
Bugs, frogs, crickets and rats infested her home. Mold destroyed her clothes while her food rotted.
Campbell used the majority of her savings to fix the damage. Two years later, Florence put her back to square one after it ravaged her home again.
Nightmares and panic attacks were frequent for Campbell after Matthew but she felt mentally stronger to handle Florence. She turned to her faith and the community to lift her spirits.
"I thank God for a lot of my citizens here in Nichols who stood by me," she said.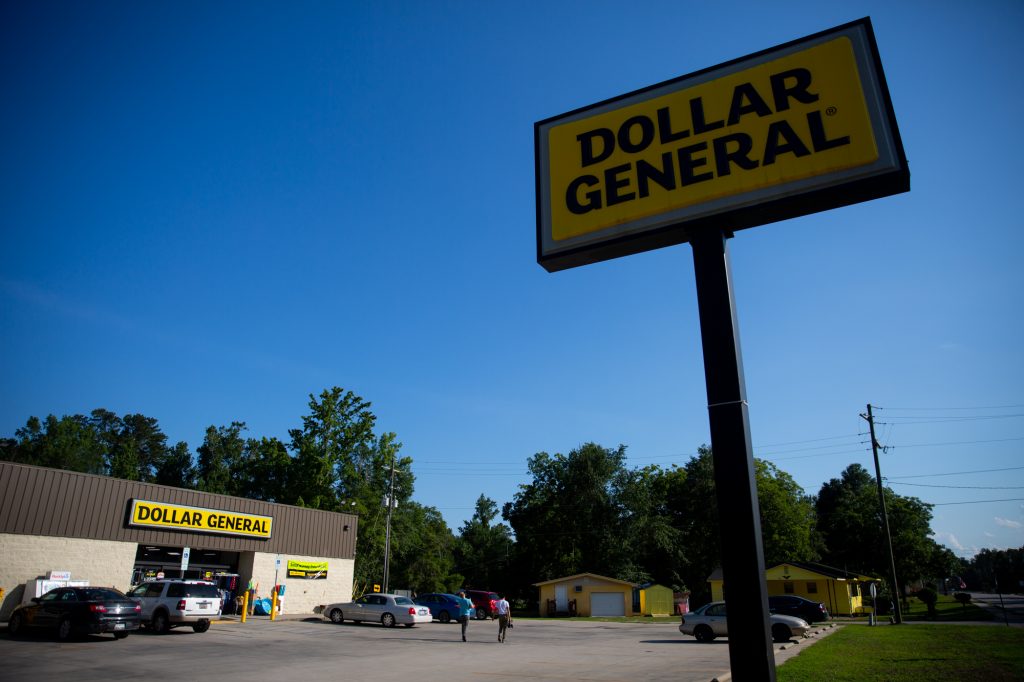 Marion County Long Term Recovery Group supervisor Roosevelt Campbell said more recovery funding is required to help people return to their homes, especially older residents who live on a fixed income.
"There's not a lot of extra income for people in that age group. They just don't have it," Roosevelt Campbell said. "It's been three [years] since Matthew … and people are just now receiving homes."
Owens, who also works with the Marion County recovery group, said she feels apprehensive about moving back into her home after living with family members, but said she'll take her chances once more.
"Part of me wanted to remain there because my daddy built that house with his bare hands," Owens said. "I'm going back this time and if [another disaster] should happen, I have no problem leaving that house."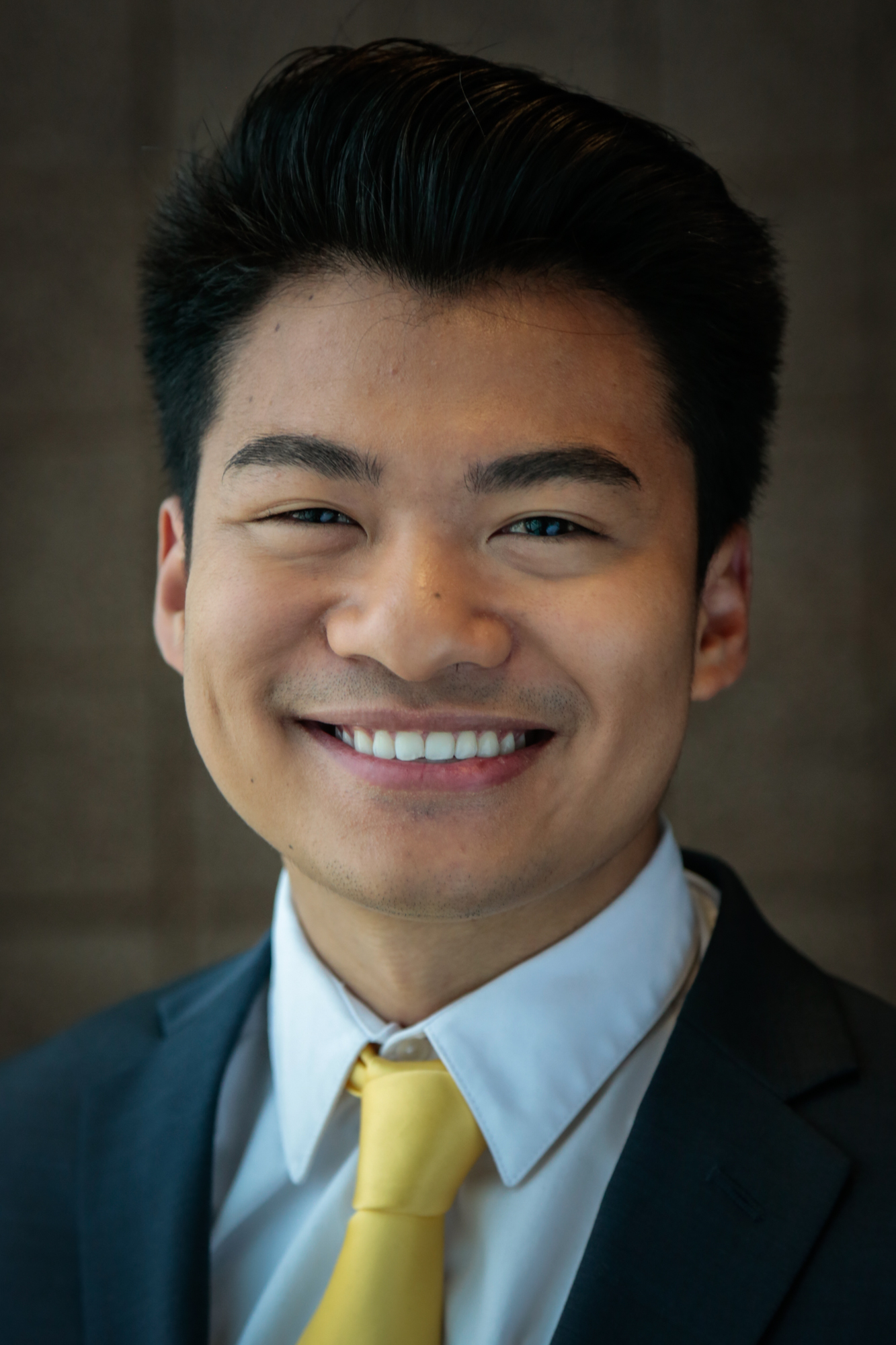 Miguel Octavio is a recent graduate of the Hubbard School of Journalism and Mass Communication at the University of Minnesota-Twin Cities with a degree in journalism. He covered business and housing for UMN's student-run newspaper, the Minnesota Daily, during his final semester. Octavio focused on broadcast journalism, interning at KARE 11 and WCCO-TV. He also earned a fellowship at CBS News, where he was part of the winning group in the 2018 intern project competition. More of Miguel's work can be found here.